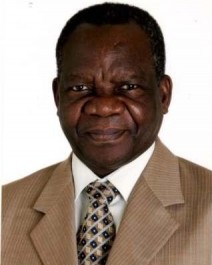 Member, Board of Trustees
Emeritus Professor Michael Omolewa (OON), is a member of the Board of Trustees of Centre for Black Culture and International Understanding, Osogbo.
He Is an Emeritus Professor of Education at the University of Ibadan and Emeritus Professor of History at Babcock University, Nigeria, currently serves on the Executive Council of the International African Institute in the UK. He served as Nigeria's Ambassador and Permanent Delegate to UNESCO for a decade, and he was the first West African to be elected President of the General Conference of UNESCO.
He was Vice-Chair of the International Bureau of Education (IBE) in Switzerland; Member of the Council of the International Baccalaureate Organisation (IBO) and Deputy Chair of the Governing Board of the Commonwealth of Learning in Canada.