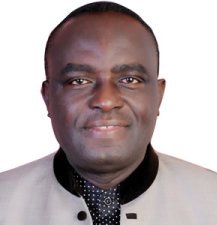 Member, Board of Trustees
He is a member of the Board of Trustees of Centre for Black Culture and International Understanding, Osogbo and the Executive Director of Institute of African Culture and International Understanding, Abeokuta, Nigeria .He is the immediate past Executive Secretary of the National Universities Commission (NUC), and he introduced ranking into the Nigerian university system. He is currently working with the leadership of NUC to refine the ranking system and implement the refined scheme at the national level and Africa wide.
He served as Consultant to the African Quality Rating Mechanism, an initiative of the African Union to improve the quality of higher education in Africa through quality self-rating. He has won several international gold medals in science and computer education.
He has been awarded a number of honorary D.Sc degrees. He now specializes in quality assurance in education systems, science, computer and environmental education. He is the President of the Global University Network for Innovation GUNI-Africa.