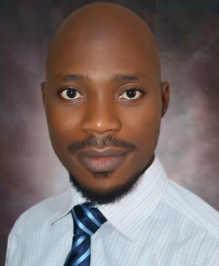 Archivist/Store Keeper
Babatunde Akangbe
He is proactive, adaptive, conscientious and self-motivated public administrator who has worked in various organizations and in different capacities. He was the Lead Head Inventory and Warehouse in Hygeia Nig. Ltd. (Lagoon Hospitals), Lagos and the Sales Representative WAHUM Packaging, Ikeja, Lagos. He is proficient in the use of Microsoft Project, Peachtree premium accounting, QuickBooks, Microsoft Dynamics NAV, ~ ERPs, CITRUS and SAGE PASTEL. He also has ability to adapt and apply new technology to work and good research skills.
Akangbe has a strong financial acumen and a strong organizational management, and analytical skills. With good understanding of the basic principles of materials management and budget control, he has the ability to interpret and analyze inventory reports for cost effective budgeting and purchasing.
Babatunde is currently an archivist, and in charge of stores with Centre for Black Culture and International Understanding, Osogbo, Osun state. He provides a vast experience and necessary skills especially in preservation of information, histories and in collection of artifacts. Also, he is a seasoned cinematographer with much experience in audio visual works and photography including project in archives and digitization. He is interested in all sorts of repositories, the survival of Ulli Beier's historical photograph records, and other collections that have significant historical or cultural values. He is interested in working with other artists to identify, promote and standardize all the various works of arts in and outside of Africa.