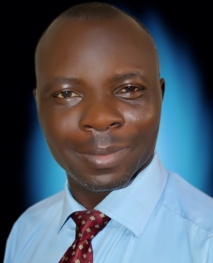 Archivist
Born over four decades ago to the family of Mr. & Mrs. Gbeola Caleb Olusola, (JP) in Ilobu, Irepodun Local Government Area, Osun State.
A graduate of Social Studies Education with second class upper division from the University of Uyo, Uyo State. Started his career in administration as Personnel Assistant III with the State Primary Education Board, Osogbo, Osun State in August, 1995. He later joined the service of Federal Ministry of Education as Master Grade III Officer at Federal Government Girls' College, Ikot Obio Itong, Akwa Ibom State.
In August, 2009, He joined Centre for Black Culture and International Understanding, Osogbo as an Archivist – in – training. He later proceeded to National Archives Ibadan where he obtained Diploma in Archival Administration and Records Management. Indexing and class listing of documents and materials in Ulli Beier Archive of the Centre were to his credit. He has been performing the role of a curator to researchers, students on excursions and other tourists to the Centre. From time to time, he is in charge of preparation and maintenance of Ulli Beier hall for social and academic functions. His knowledge in the area of administration has been of great importance to the credit performance of the centre. He has been performing supervisory functions in technical areas and other general maintenance of the centre. He is a member of the Artistic Committee of the Centre, he is also a member of the committee that publishes news letter of the Centre.
He is currently the Archivist, Centre for Black Culture and International Understanding.